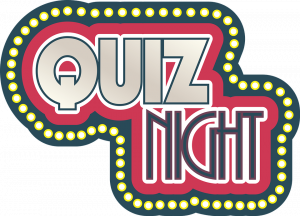 77th Quiz night
Another successful quiz night (the 77th at the club) with a near-full function room.
Result was as follows:
1st – Rock, Paper, Quizzers            – 92 points (New record total)
2nd – Simple Minds                          – 88 points (score would have won ALL previous quizzes)
3rd – Rule Britannia                          – 81 points
4th – We are Family                          – 78 points
Winner of the Eliminator were 'Carling Darlings'
Please not the Quiz Night is now taking a summer break and will return in October.
Look out for website news and info around the club for the date.